;
Enjoy a unique New Year's Eve at Le Barthélemy!
27-Dec-2021
2022 is almost here and with it, new goals, opportunities, friends and stories are coming.
A new year always represents a beacon of hope. It is the future in which we place our dreams and expectations to see the results of our hard work, but right before heading into it, we get to say goodbye to the current year with a blast, reminiscing in the adventures and achievements that will forever accompany us in our memory.
Here at Le Barth, 2021 was a year full of success: from being named once again #1 Resort in St. Barts, to hosting the closing expo for St. Barth's Art Week and visiting the Big Apple in July, for the Polo Hamptons event and tournament in Bridgehampton, amongst many others.
But before we get ahead of ourselves and spoil the amazing New Year's Eve restaurant dinner we have in store, we want to share with you the fondest memories we have from this year, and our brightest hopes for the one that will follow.

Champagne Hospitality, boutique destinations for 2022
One of the achievements we feel the happiest about, is the launching of Champagne Hospitality:
"A brand-new collection of luxury boutique spa hotels with properties in France and the Caribbean, and just enough hospitality industry expertise to offer the best of the best, wherever and whenever you decide to visit one of us."
If you are planning your traveling calendar for the upcoming year, Champagne Hospitality is made of beautiful, multi-awarded properties that promise unique stays, filled with elegance and comfort, in breathtaking places.
The Caribbean has, of course, Le Barthélemy Hotel & Spa & Le Barth Rental, two options conceived to offer utmost relaxation in true beach fashion. On the other hand, we have Le 25 Bis and Royal Champagne in Champagne, ideal for wine lovers.
Certainly, one-of-a-kind destinations worth visiting in 2022.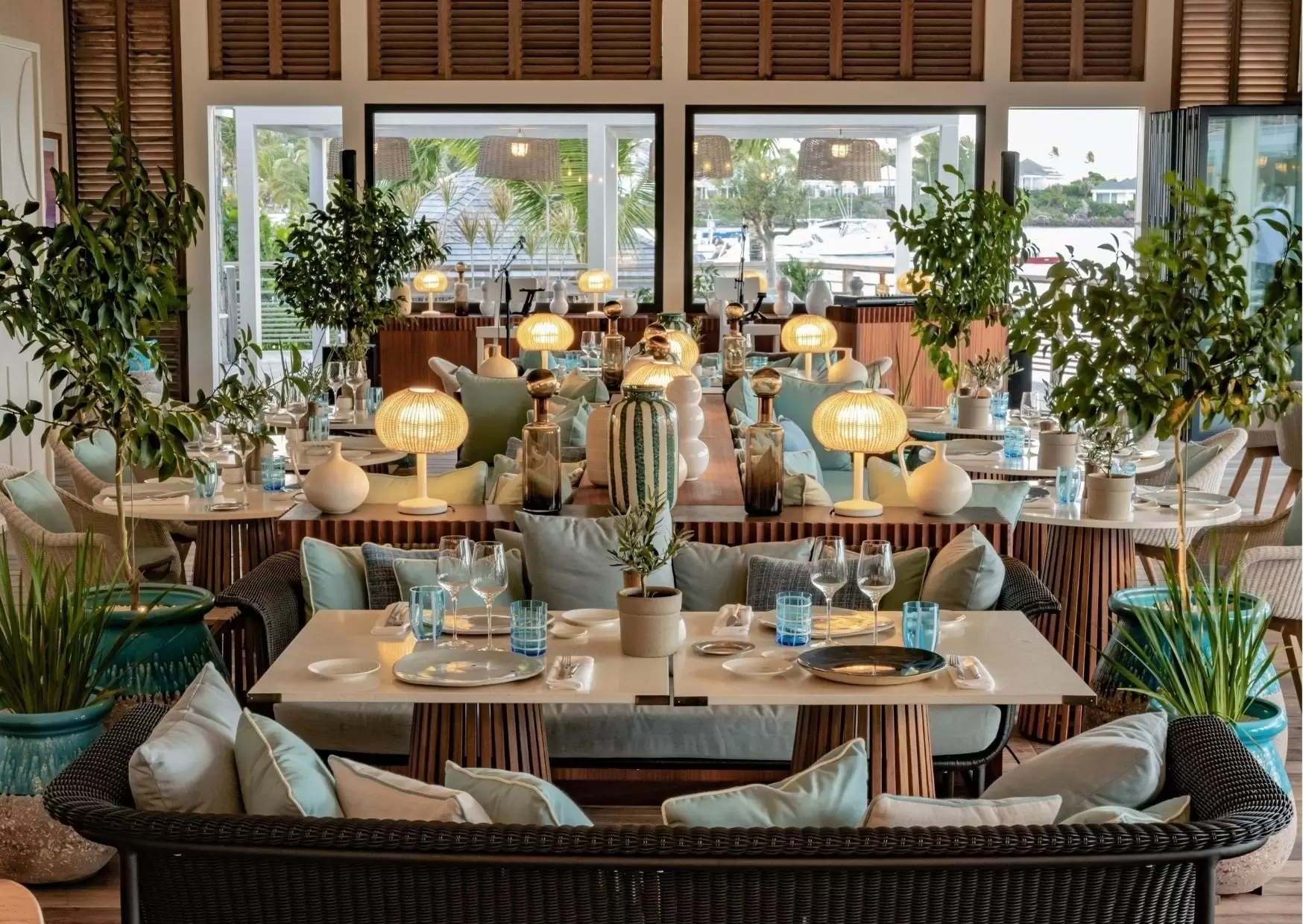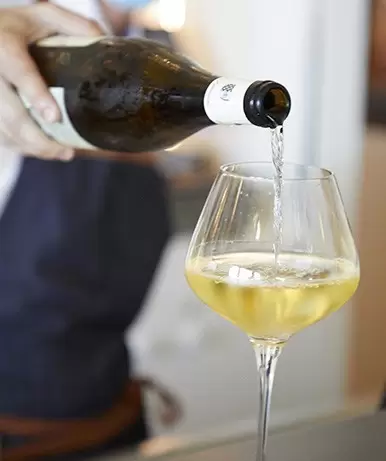 Amis St. Barth, a fresh Mediterranean concept in the Caribbean
Another wonderful memory we have of this year is the inauguration of our brand-new restaurant, Amis St. Barth.
Its refreshing Mediterranean concept has arrived to delight your palate with tasteful flavors, carefully created by an expert team of incredibly skilled and experienced chefs commanded by Vincent Gomis, and to enchant your senses with a unique atmosphere, artfully designed by Sybille de Margerie and decorated by Michael Malapert.
"Amis invokes the Mediterranean and Provence coast, utilizing natural materials such as rattan, terracotta, wood and stone throughout the space."
The exceptional vibe Amis has, is ideal for get-togethers with friends and family. Its warmth and welcoming ambiance promises a memorable meal with your most loved ones, and our Experience Tables offer unparalleled culinary adventures full of emotion.
Amis St. Barth, sparkling starts here.
Au revoir 2021, bienvenue 2022
Ring in the New Year with us and boast in a sparkling night with a exclusive New Year's Eve restaurant dinner at Amis St. Barth. Enjoy an exclusive and non-conventionnal evening, and taste the best of the best with curated gastronomic stations featuring festive delicacies of caviar, foie gras, shellfish, truffles and much more.
Delight yourself with the open bar and specialty cocktails that will be served thought the night, and dance to your heart's content with our in-house Live Music duo & DJ.
At Le Barthélemy Hotel & Spa, we are more than ready to welcome the new year, and extend our best wishes to you and your loved ones. Let's toast for a 2022 filled with love and success!
More blogs.
All
Our Island
Our Hotel
Our Collection
Events