;
LE BARTHÉLEMY HOTEL & SPA CELEBRATES EARTH MONTH
22-Apr-2022
From Protecting Sea Turtles to Zeroing in On Food Waste, St. Barts' Award-Winning Retreat is Stepping Up its Sustainability Efforts and Making it Easy for Guests to Participate
GRAND-CUL-DE SAC, ST. BARTS (April 22, 2022) – In celebration of Earth Month, award-winning luxury boutique Le Barthélemy Hotel & Spa is partnering with the Environmental Territorial Agency (ATE), St. Barts' premier environmental protection agency, to help safeguard endangered sea turtles. One of the most beloved creatures to call St. Barts home, sea turtles begin returning to the island's beaches during April and May to lay their precious eggs. To support them, Le Barth will donate a portion of every booking made now through May 22 to ATE to maintain its protective sea turtle nursery.
"Everything we do at Le Barthélemy Hotel & Spa is influenced by a deep respect and love for our island home, St. Barts. Since opening our doors in 2016, sharing its singular beauty and vibrant culture is both our sincere pleasure and privilege," said Le Barthélemy Hotel & Spa General Manager Patrice Lanteri. "We know that to be part of this community is to care for this community, which is why we are delighted to join ATE in helping our young turtle friends make it to the sea and strive toward sustainability in every aspect of our operations, from preserving and protecting the environment to uplifting our neighbors and making life easier and better for the people who not only visit St. Barts, but who live, work, and play here too."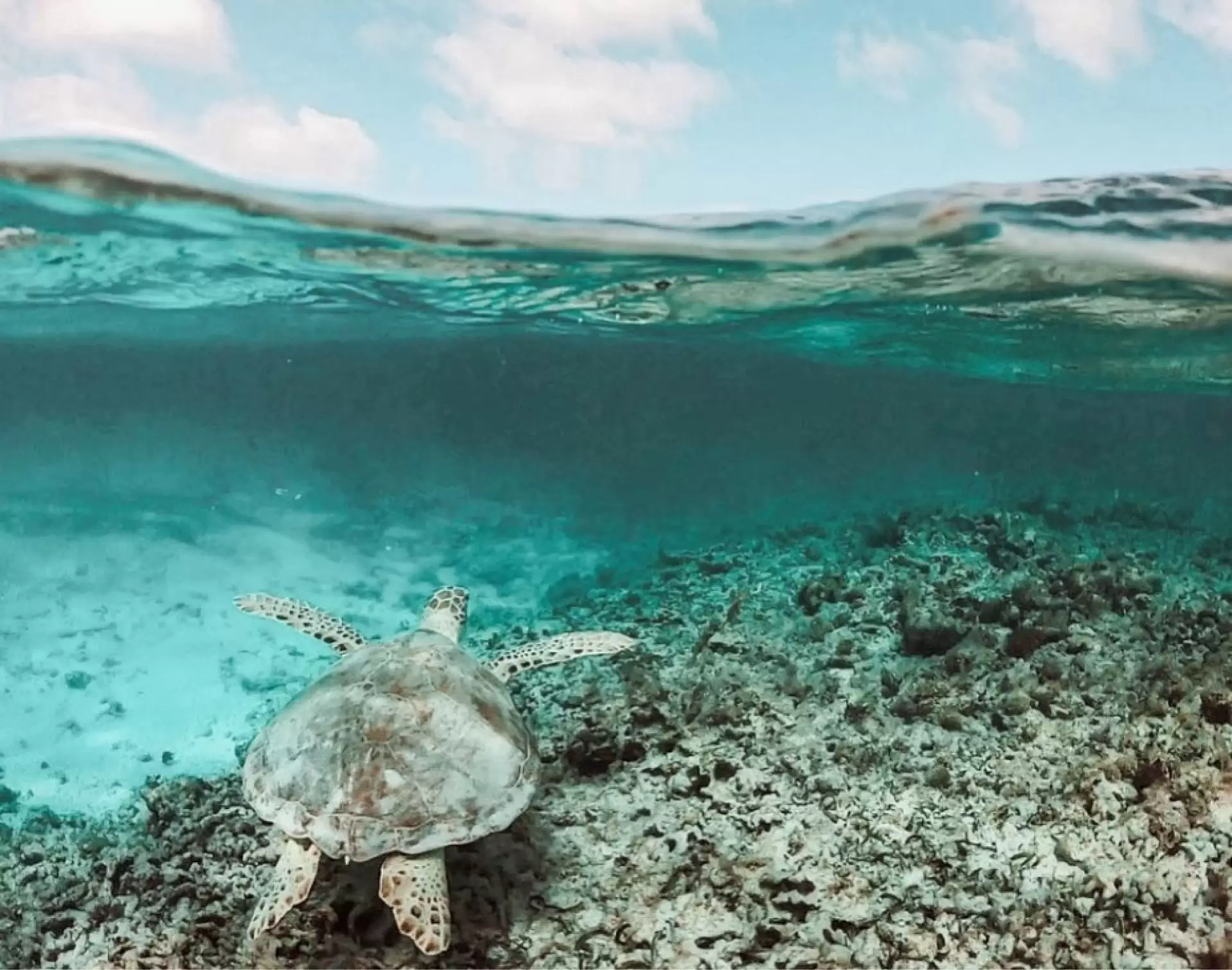 Le Barth's partnership with ATE amplifies the works the hotel is undertaking to keep St. Barts' waterways welcoming to all life who rely upon and love the sea. "Water, water everywhere… is how the old poem goes and certainly, that is the expectation of an island destination, but this precious resource is finite, and how we manage its use makes a difference," says Lanteri.
At Le Barthélemy, every drop of water on-property – 100% is desalinated through a wastewater treatment plant and all landscaping and gardens maintained with greywater and natural mulch used in beds to preserve water retention. In accordance with EU standards, foam aerators are installed on all faucets throughout the property which reduce water waste by 50%.
In addition to water use, Le Barth has reimagined its signature restaurant AMIS, which opened in October 2021 as one of the most sustainable restaurants in St. Barts.
Husband-and-wife culinary duo Chefs Vincent Gomis and Marie Cécile are leading the charge for AMIS, mastering an ethical and eco-responsible food concept that emphasizes a creative approach to limiting food waste and conserving energy. AMIS sources local fish daily and utilizes every bit of food from pit to peel and composts. For example, they source fresh Mahi-Mahi from St. Bart's according to St. Barts fishing regulations, using every piece of the fish, including the roe to make their signature tarama. Vegetable peels and trimmings are thoughtfully used to make sauces, juices, and more, flexing the creative muscles of the renowned culinary team. Other considerations range from eco-responsible to-go packaging and a brand new, optimized kitchen to strategically conserve energy while cooking and storing food.
AMIS is significant but only one example of the strides toward sustainability Le Barth has taken since the hotel was forced to entirely rebuild following 2017's devastating Hurricane Irma. Use of organic, low-impact materials like locally hewn stone and wood preserve the integrity of the Caribbean, and eco-conscious choices such as environmentally safe non-toxic paint and bed linens of eco-friendly cotton sourced from France, with reusable organic cotton bedding inserts that has reduced laundry by 20%, join additions like solar panels, new generation LED lights, paperless documents including menus and use of electric vehicles in moving Le Barthélemy Hotel & Spa toward creating a better, more sustainable future.
At the community level, Le Barth leads by example investing time, resources and talent to ensuring that their sustainability efforts extend beyond their doors. For example, to limit the carbon impact linked to transportation, Le Barth employees are offered nearby housing, with most living less than one kilometer away. Le Barth team members also regularly participate in island-wide beach clean ups and support organizations that preserve the environment with plans to work with Coral Restoration, and as part of their official Le Barth duties, must join environmental education seminars like the one the hotel has planned at the Nature Reserve this month.
"Petit à petit, l'oiseau fait son nid," says Lanteri. "Little by little, we are making a big difference to preserve and protect the island for generations to come."
More blogs.
All
Our Island
Our Hotel
Our Collection
Events