;
Enjoy a Caribbean Christmas in St. Barth
13-Dec-2021
December is finally here, and as the year comes to an end, there'll be parties for hosting, marshmallows for toasting, and caroling out in the… sand?
It certainly doesn't get very snowy in St. Barth, but nevertheless, the Christmas spirit is all around us. We are more than ready to welcome you in our elegant hotel this festive season, and to host the most incredible restaurant Christmas dinner for you and your loved ones to remember for years to come at the hottest restaurant in St Barth, Amis St. Barth.
So let's deck the halls with boughs of holly, and celebrate that we're still here, together.

The most magical time of the year!
Christmas is, probably, the most widely celebrated festivity all around the world, with more than 160 countries receiving family and friends for a magical Christmas Eve
When we are kids, we tend to like Christmas for the presents and the food, and a bit of that may stick with us even as we turn into grown-ups, but during our journey we also discover that the festivity holds a deeper meaning as a celebration of our bonds to each other.
December brings with it the possibility of a get-together for all your loved ones; it allows for your entire heart to be in a single room, laughing and loving and living.
A photography-worthy memory indeed.
Of course, the tradition may change from place to place, sometimes slightly and sometimes drastically, but the core of it remains the same: it's the time of the year for the family to get together and relish in the closeness; it's the perfect opportunity to remind others how important they are to you, and to be reminded of that yourself!
In St. Barth the soul of overflowing festivities is present every year; it may not be a snow-white Christmas, but Christmas by the beach has a unique touch. Everyone at Le Barth goes above and beyond in preparing to offer an unforgettable stay for you and your family, with the best ambiance, colorful decoration and a beyond tasteful restaurant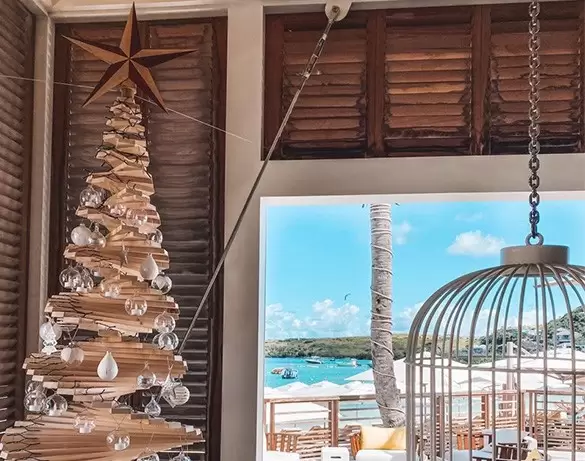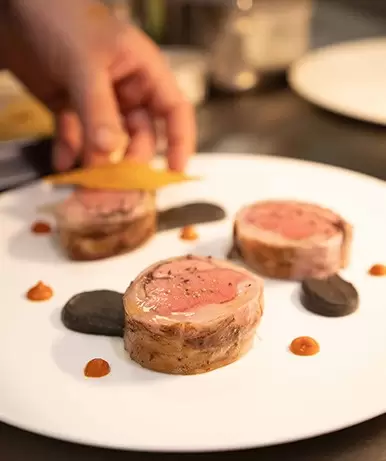 A Caribbean Christmas tale
Let's get creative! Imagine Caribbean Christmas time, what do you see? White snow turned to sand? A warm chocolate cup shifts into a fruity, tropical drink? Or perhaps the colorful ornaments become shells and sea snails?
When staying in St. Barth, you should expect the best of the best –after all, its recognition as the top island in the Caribbean didn't come out of the blue. The festive season is, of course, no exception. Even a tropical paradise such as our precious island can join the festivities with delightful decoration, tasteful dinners and stylish presents.
Regardless of the weather, Christmas is a time better spent with family, and here at Le Barth we are all about it. Every single detail is carefully taken care of and every need, accounted for, so you and your loved ones can have an unforgettable holiday, filled with photography-worthy memories and seasonal tales to keep on telling for years.
This year is no exception, as we are preparing a tasteful restaurant Christmas dinner, inspired by delicious local products such as Mahi-Mahi fish and line-caught Sea-bass, always with the unique touch of Christmas. The talented, experienced hands of our remarkable team at Amis St. Barths promise to deliver dishes as exceptional as those enjoying them.
We also have wonderful gifts in store… literally! Our gift shop will be overflowing with incredible items for you to take home with you, or to give away as loving gifts for those you appreciate the most.
So, come experience the magic of Christmas with us and let's welcome 2022 together!
More blogs.
All
Our Island
Our Hotel
Our Collection
Events