;
5 reasons to visit St. Barth in 2023
31-Jan-2023
St. Barth is a Caribbean destination like no other, with breathtaking scenery, countless activities, and the warmest vibe – there's a reason why it was named one of the top island destinations in the Caribbean by Travel + Leisure earlier this year, after all, and as we all know, that's not a title that has easily given or a position that's easily taken, not by any means.
Getting to welcome in 2023 with wide open arms in this incredible private enclave is truly something else – celebrating with all we've got, with the drive to make the most out of it at every given opportunity. And if you are planning on visiting the island soon and look forward to stepping into a brand-new year on the right foot, then here are five ideas of things to do in St. Barth for this upcoming season.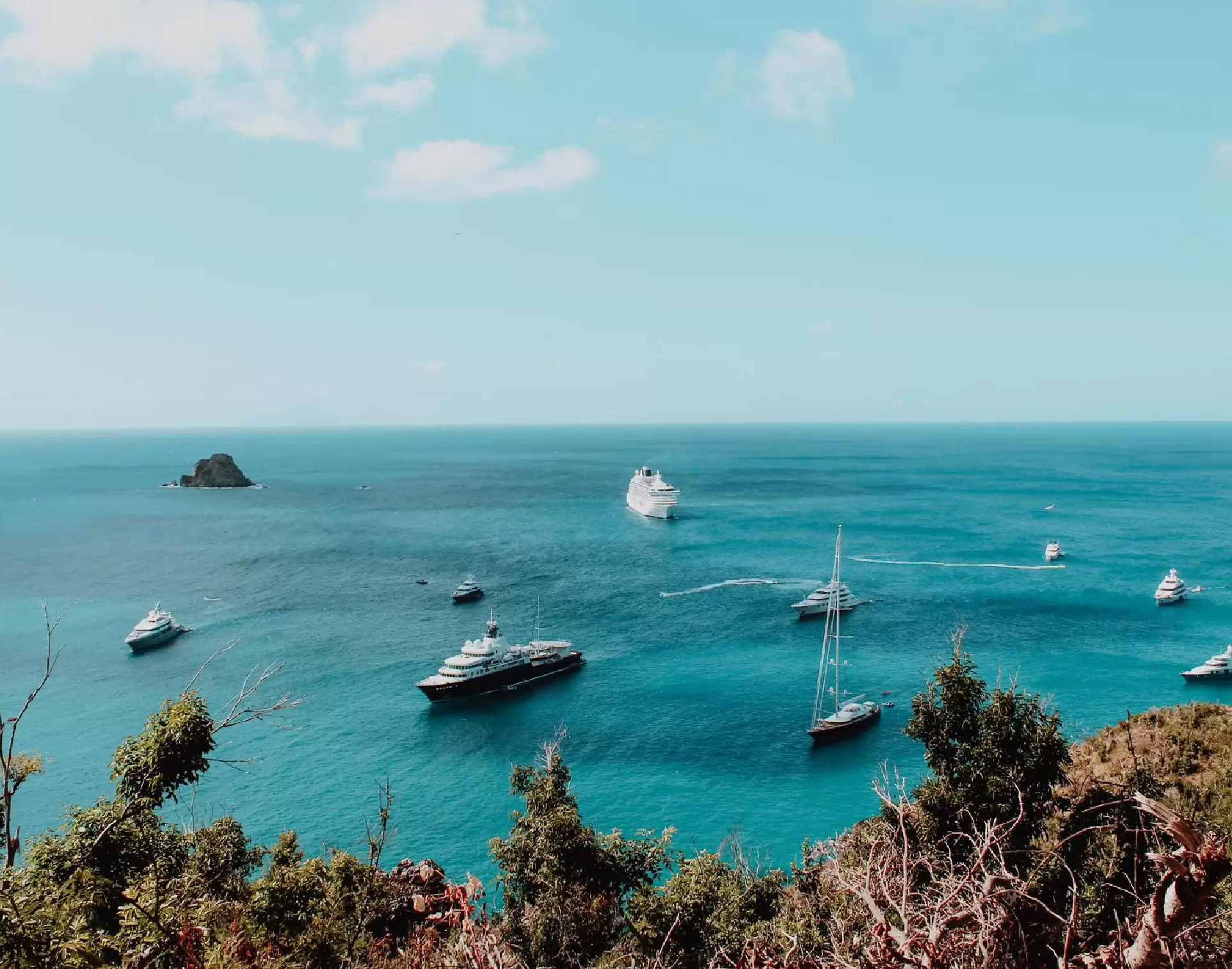 The Carnival of St. Barth.
In a display of color, rhythm, and Joie de vivre, the Carnival of St. Barth is a festivity that gathers artists, dancers, singers, and fun lovers from all over the island and offers a vibrant costumed parade open to all attendees in the streets of Gustavia, the capital city of the island.
This year, it will take place on February 21 and 22. So dust off your liveliest costume and get ready to let the festive spirit of the island take over.
The St. Barth Bucket Regatta.
One of the most popular things to do in St. Barth is, without a doubt, the Bucket Regatta, an event that requires no introduction, a sailing competition that has made it over to the most important international sports newspapers and has conquered thousands of hearts all over the world.
From March 16 to 19, this legendary tournament makes a comeback and will be welcoming experienced sailors on what promises to be a sportsmanship display of epic proportions. If you are interested in participating, you can read all about it right here.
Les Voiles de St. Barth.
Another sailing event that requires no introduction is Les Voiles de St. Barth, one of the main boat happenings on the island and a true delight for sore eyes. It has been around since 2010, and after a small hiatus in compliance with the many recent international regulations, it finally made its awaited comeback this year.
In 2023, Les Voiles de St. Barth will take place from April 16 to 22, and as of right now, inscriptions are already open! So, if you want to show your advanced sailing skills, be sure to secure your spot.
St. Barth Gourmet Festival.
In 2023, this huge cultural event will celebrate its 10th Anniversary, and we are more than ready to party alongside talented, Michelin chefs with decades of experience and a creative vision to rival that of artists of old.
Although the dates are yet to be announced, on the website, you can see a bit of what happened in previous editions and the incredible personalities that visited the island and treated us to their unique vision with exquisite dishes and sweet drinks.
Underwater exploring all year round.
Asides from scheduled happenings and competitions, our island is a pretty eventful destination all year round, and there are plenty more things to do in St. Barth that are now bound to dates or timespans, like diving into the ocean and swimming around, enjoying the colorful submarine landscape and maybe even coming across a friendly turtle or a bank of fish.
Dare to visit St. Barts in 2023 and mark all these incredible events on your calendar, and trust Le Barthélemy Hotel & Spa to welcome you in like an old friend.
More blogs.
All
Our Island
Our Hotel
Our Collection
Events