;
3 reasons to help Le Barth win the World Luxury Hotel Awards 2021
13-Aug-2021
Wonderful news! Le Barthélemy Hotel & Spa is delighted to be an official nominee of the 2021 World Luxury Hotel Awards in the Luxury Beach Hotel, Luxury Boutique Hotel and Luxury Wedding Destination categories
Thank you for your support through the years, for trusting us with your vacations and making us a consistent part of your life. It's due to your encouragement that we've come this far, and we'd be honoured to have you stand for us once more.
Established in 2006, World Luxury Hotel Awards is a milestone within the industry. For over 15 years, they've been offering recognition to the most deserving luxury hotels, as voted by guests, travelers and partners alike. Over 300 000 individuals participate each year in selecting the winners, a meticulous process in which every single opinion counts.
We'd love to be amongst those winners. So please, show Le Barth some love!
And if you're still wondering whether you should or not vote for us, let us walk you through 3 reasons to support Le Barth:
Beyond the Extraordinary
At Le Barth there are no guests, just family returning home.
Here, you're one of us, and we're nothing if not devoted to our own. Everything you need, wish or want will be accounted for and immediately tended to. Every one of us is already thinking of ways to make your stay better and brighter.
We understand the importance of a carefree holiday, where you don't have to worry about anything but thriving. And while resting in a heavenly place such as St. Barts certainly helps, there's nothing quite like knowing that your stay will be in very capable and dedicated hands.
Luckily, here at Le Barth you can find both: a quiet, relaxing setting and the best staff you'll ever meet.
Our mission is to deliver excellence –and nothing less– throughout your entire stay, as the best luxury hotels should.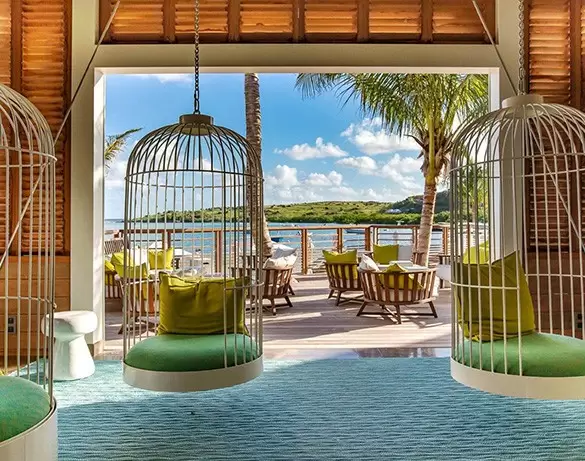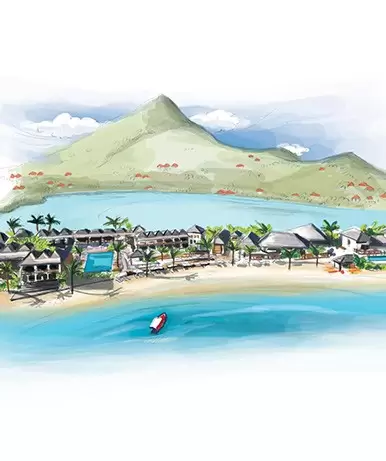 Couture Hospitality
Our human-centered philosophy to provide services that simply make you feel at your very best. Le Barth style.
Everybody has a favorite outfit. An attire that makes you feel comfortable and confident, as if it was made expressly for you. That's what couture hospitality is about: brushing perfection with the tips of your very own fingers. It's about making things your way.
Through our Haute Couture Concierge service, you can indulge in a customized stay, an artful affair. Carefully planned and expertly executed.
At Le Barthélemy Hotel & Spa, our master in hospitality and haute couture experiences is Serena. Serena's creative nature and vast professional background in Hospitality Management grant a stay with no limits. Thanks to being a globetrotter, she draws inspiration from the most beautiful, most recognizable places around the world. But as a real islander, born in Guadeloupe, her deep knowledge of St. Barts and Caribbean culture promise a fresh stay with tropical vibes all around.
Unwind in a tailor-made stay, by our Haute Couture Concierge.
Only you and the Caribbean blue
Surrounded by sparkling blue waters, located right on the Atlantic Ocean, the island is an ideal destination when thinking about aquatic adventures. Amongst the many things to do in St. Barthelemy, enjoying the vibrant sea life is a must. With its abundance in both flora and fauna, it's waiting and ready for you to enjoy a unique nature getaway.
Additionally, protected by a coral reef barrier and located in a set crescent bay, Grand Cul de Sac is one of our most exclusive beaches, overflowing with rich sea life, featuring a nice variety of fish, corals in the reef areas, and home to our friendly neighbors: sea turtles!
We've only listed three reasons why we should be your go-to option when voting, but there are many more. So please, support Le Barthélemy Hotel & Spa once again and help us remain one of the best luxury hotels in the world.
More blogs.
All
Our Island
Our Hotel
Our Collection
Events