;
Let's bid farewell to the 2021-2022 season!
29-Aug-2022
The time has come to say au revoir to an amazing season in our beautiful, sunny St. Barts. Our many adventures were amazing, and every single one of us at Le Barthélemy will look back at it fondly for years to come. We certainly believe that we have outdone ourselves, from the inauguration of our new open-air dining concept, Amis St. Barth, to introducing new sustainability initiatives to give back to our kind island and much more.
Now, it is time for us to go away for a little while, until October 28, to start getting ready for the upcoming season, which we are sure will be just as special as this one. Still, so you don't miss us too much, we have prepared this small memoir of our favorite moments. So join us as we review this last season and get inspired for the many adventures to come!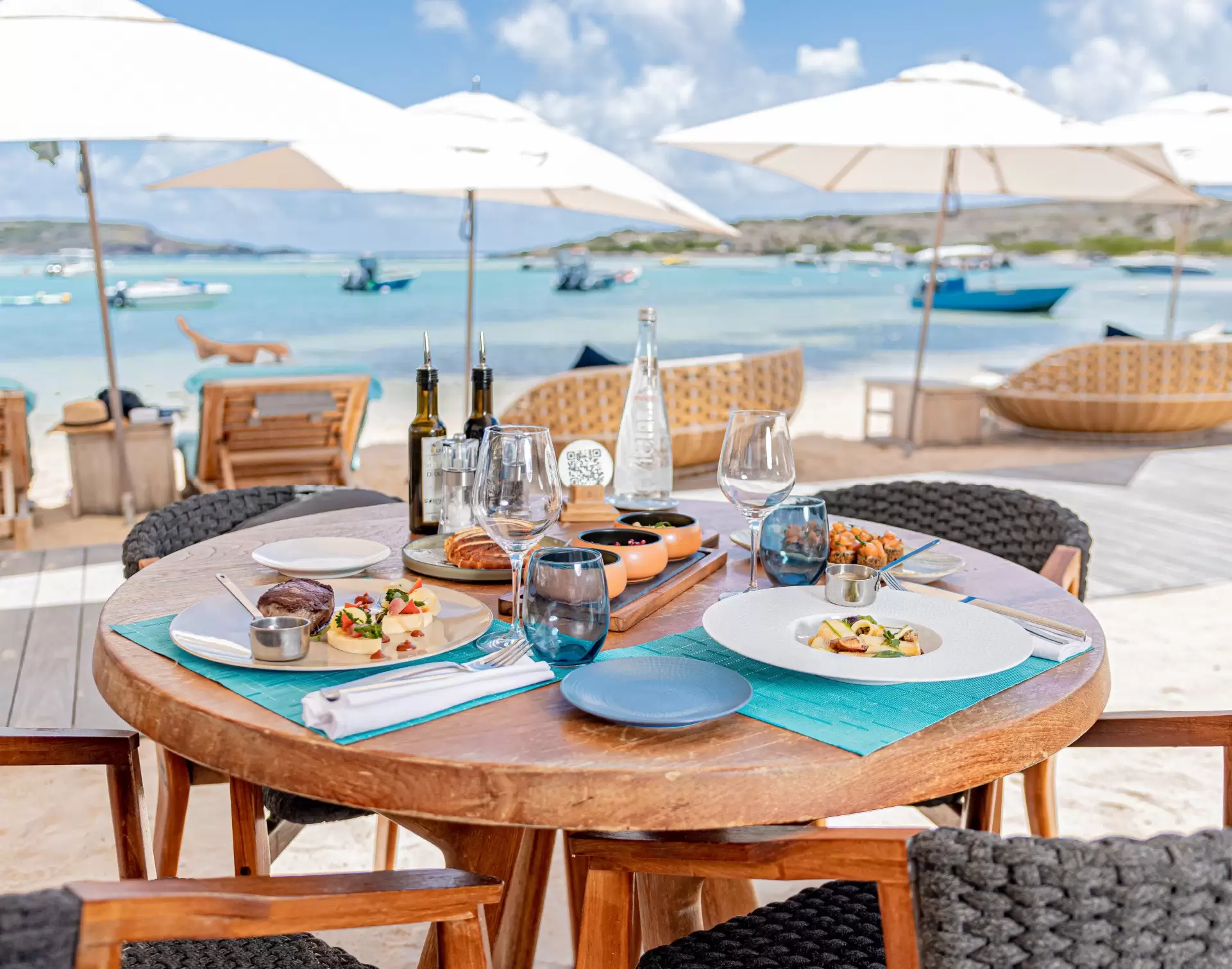 B. Green Team and Le Barth's sustainable commitment.
You may be aware that Le Barthélemy is a green hotel with a huge environmental commitment since its grand opening in 2016, and this year we've kept going on our sustainable quest. We believe that it's now or never. This is the time to make a difference, stand for what is right, and hold our ground regarding those matters that are important to us.
This year, we celebrated Earth Month by donating to turtle conservation, aided our stunning island in remaining as tidy and breathtaking as always by participating in many beach clean-ups, and created the B. Green Team, a unit tasked with coming up with new ideas to create more and more sustainable projects we are eager to launch.
By openly sharing our green journey, we want to inspire others to join us. Through talking about what we are doing, what we have planned, and what we aspire to be, we also create awareness of how sustainability is not a finish line but a process, something to keep working on day by day.
We'll stay on this path for the upcoming season and enthusiastically encourage you to come along and subscribe to our Newsletter to stay updated.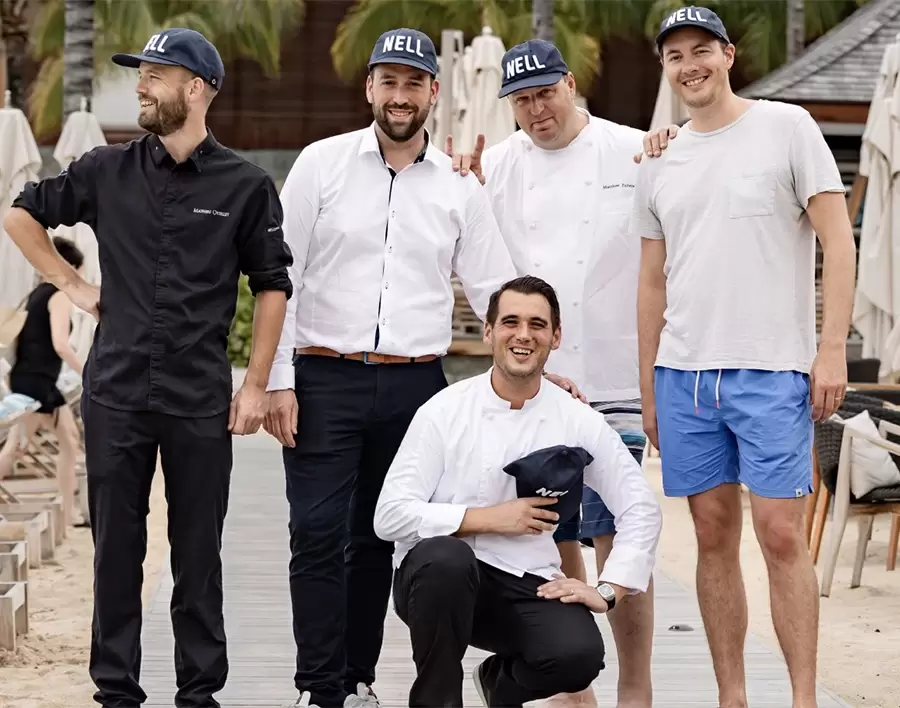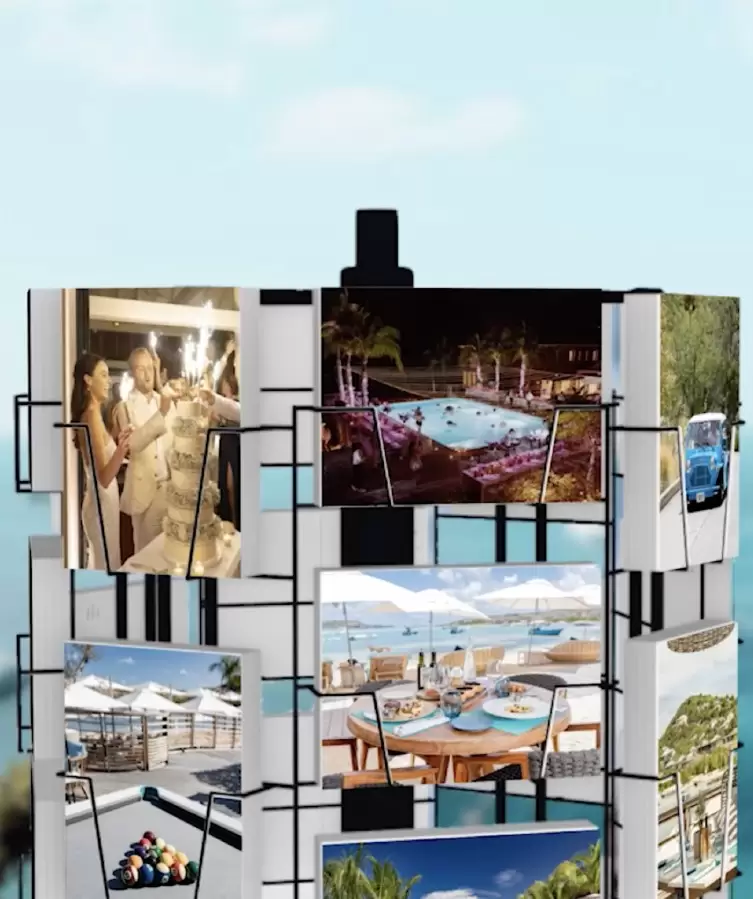 Amis St. Barth – sparkling starts here!
With a renewed Mediterranean-Caribbean concept, Amis St. Barth reopened early on in the season and quickly became a hotspot on the island, even being named one of the top restaurants in the Caribbean, and the best one in St. Barts, by the prestigious travel magazine Caribbean Journal.
Here, executive chef Vincent Gomis delights your senses with a unique gastronomic view that full-on embraces and demonstrates his expertise through a beyond tasteful experience.
From our Friday Caribbean Night parties and Cocktail and Wine Master Classes from Amis' expert mixologist and sommelier to the Game Lounge and Experience Tables, Amis is something to add to your bucket list for the 2022-2023 season.
Love is all around.
Back in May, our beachfront hotel was the main scenario for love. Our dedicated Couture Hospitality team was very busy coordinating the many weddings that took place within our venues and accompanying the couples that decided to start their next chapter together on our beautiful, heavenly island.
It was a genuinely eventful month, and many lovebirds chose to say yes! at Le Barthélemy and then have a seaside reception in what promised to be an unforgettable moment and a most-beloved memory for sure.
We are beyond thankful that so many people chose us to be part of their love story and hope to continue inspiring romance for years to come.
More blogs.
All
Our Island
Our Hotel
Our Collection
Events