;
Your Wedding in St. Barts!
01-Jul-2021
Do you dream about your big day? That special moment where your path and that of your significant other intertwine forever? It's certainly one of the most beautiful moments in life, an example of how love is one of the most sacred, if not the most sacred, thing anyone can experience. Both worth having and worth sharing. So Say Yes in St Barts!
It's often said that "one can only dream of that day", but that's only half the truth. Here at Le Barth, we want you to dream, and dream big, but we also want you to know that whatever you want, we want, too.
We want you to have unforgettable memories and unique stories, to start the rest of your life with fireworks and extravaganza… or with an intimate dinner with just the right people… or relishing in nature, just you and your beloved partner… or however you want, honestly. Because that day is all about you, and your love, and nothing else is more important.
So let us tell you why a St. Barts wedding is the way to go.

EVERYTHING READY FOR YOUR WEDDING IN THE CARIBBEAN!
You need to have someone you trust to carry out everything flawlessly, someone capable to arrange the meeting, to arrange the menu, the venue, the seating! It's crucial to have a specialized team that can meet every one of your requests with a solution already cooking in their minds.
You most likely already saw it all in your mind: the perfect setting, at the right time, with the best company. Where does the ceremony take place? Is it in a garden, surrounded by nature? Or by the sea, feeling the salty breeze bless your union? Or perhaps you can't decide? And we don't blame you! With so many wonderful ideas and beautiful places where such an act of love can take place, it can be difficult to settle for one.
St. Barts weddings are defined because of the unique scenery where they take place. The Caribbean is one of the best destinations for weddings, since it has easy access to sparkling blue waters kissing white sand, yes, but also to tropical greenery and endless nature. This unique setting allows us to offer the best of both worlds, in regard to the location of the wedding. We can create the most wonderful outdoor venues, with your favorite flowers and colors all around.
Of course, if you want something indoors we can arrange that, too! Our villas are dreamlike scenarios, wide and with astonishing views, completely at your disposal to do with as you please. Or, if you'd prefer, you can have your wedding in the Caribbean on the deck, right by the pool. Or even in the whole hotel! If that's more your style.
Our couture hospitality philosophy does not only apply to outstanding stays, we also want to create a unique ceremony, something you will remember forever. Whatever you want, we want, too, and we'll do everything in our power so that every guest wants to be in the room where it happens.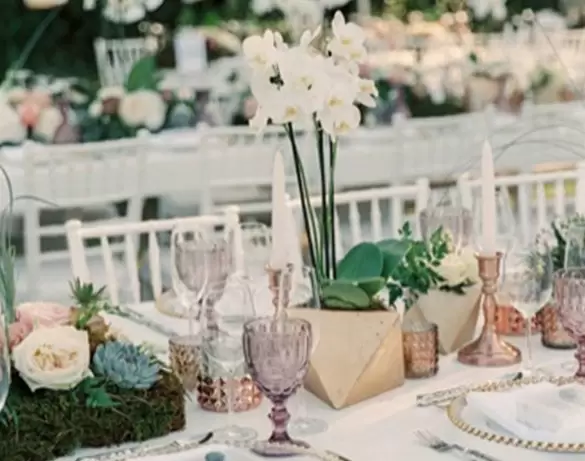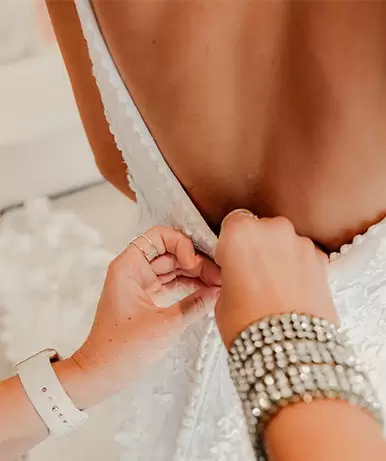 LE BARTH: ONE OF THE BEST DESTINATIONS FOR WEDDINGS
Aside from the venue, there are many other variables that have to flow seamlessly for it to be a truly once-in-a-lifetime event.
A St. Barts wedding happens in stages, but sometimes it's easy to forget about them and immediately jump towards the main event per se. For that not to happen, it's important to everything accounted for and start from the beginning.
Le Barth is a perfect destination for a bachelor or bachelorette party. Our Le Spa, in partnership with La Mer, has a wide arrange of treatments ideal for the ladies, the city is also ideal for a short shopping trip and hey, maybe there you'll find something blue? As for the gentlemen, we have many activities as well, such as sailing trips or fishing, all good bonding activities to enjoy with your best men.
Later on, right on the big day, preparations before the moment are just as important. We're well aware of what has to happen for the bride to be ready: relaxing, doing makeup, hairstyling… We're prepared for it. Our experienced team can take care of everything you and your bridesmaids need to get ready and shine bright on the ceremony. So just focus on enjoying your wedding in the Caribbean!
Finally, we've got you covered, too, with our Honeymoon package, ideal to close on a high note and start your life together in a paradise.
As you can see, all of the above is the reason why Le Barth is one of the best destinations for weddings. As such, we'd be honored to be the place where you decide to celebrate your love, and maybe even become a recurring place in your and your partner's story together. So what do you say? Is it a yes to St. Barts?
More blogs.
All
Our Island
Our Hotel
Our Collection
Events