;
Le Barth is back and cooler than ever!
31-Oct-2022
We are, once again, up and running! Our beautiful beachfront hotel has just reopened, and we can't wait to welcome you back again in sunny St. Barts. This brand-new 2022-2023 season will be filled with delight, many surprises, and incredible activities for you to thoroughly enjoy yourself. And just like our previous season went out with a blast, this one will begin on the highest note.
Get ready to be amazed and let us walk you through everything that we have been working on to properly welcome you back to our little haven, inspired by the soft sand and rhythmic waves of the ocean.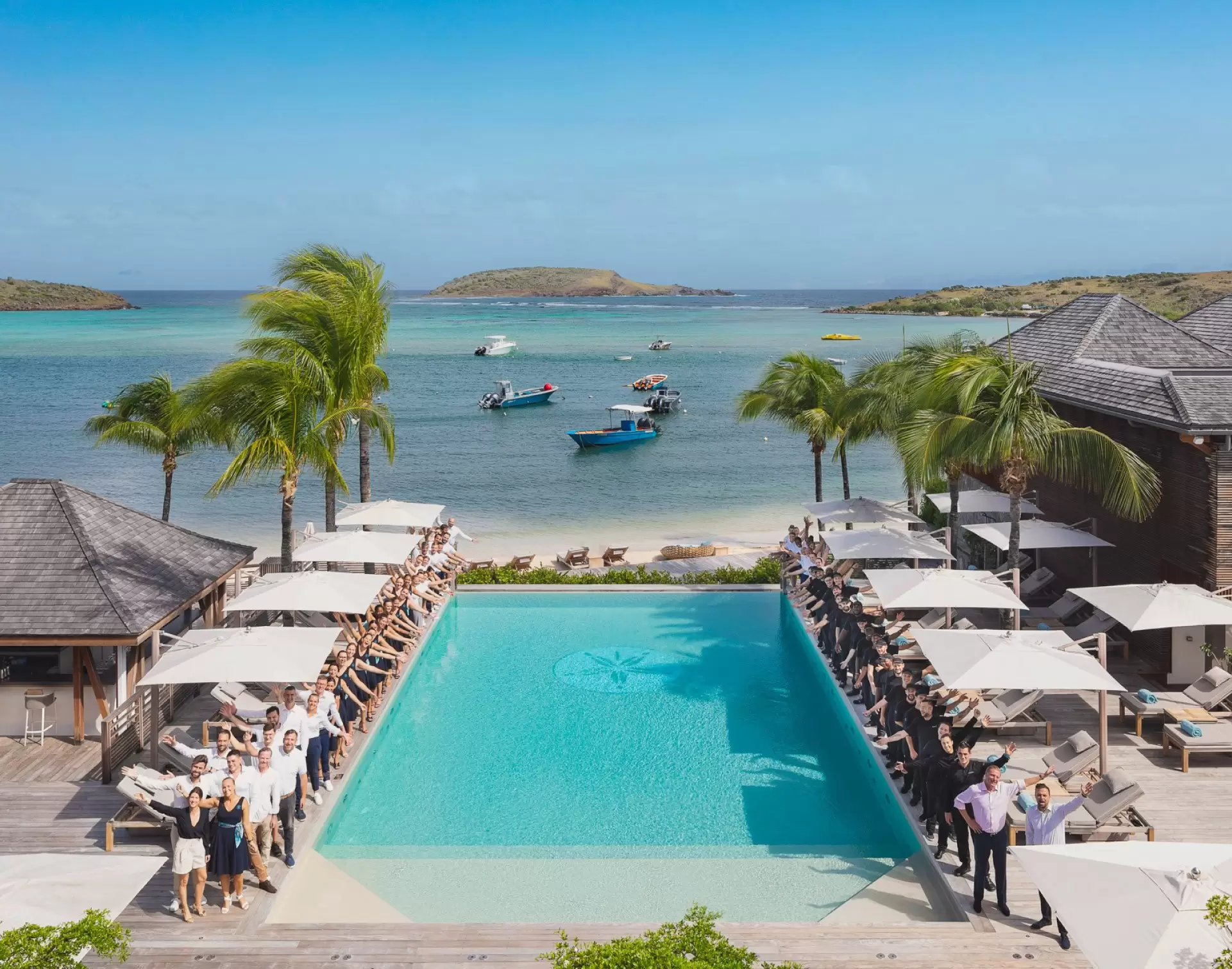 We keep getting greener.
Since our big opening in 2016, we've always been fully committed to taking care of the nurturing island we call home. Our hotel was built keeping in mind the most basic trues of sustainable design: working with local materials, keeping it humble, and only using what we need.
Still, the road to sustainability is a never-ending one, and it's really more of a path than a destination. That's why our dedicated green team has been working on many upcoming projects and policies to keep being a responsible hotel that takes care of the environment and contributes to making the world we live in a better place.
If you want to know more about our journey, you can read all about it right here and subscribe to our Newsletter, where we'll be sharing bits and pieces of everything we do because we love our island.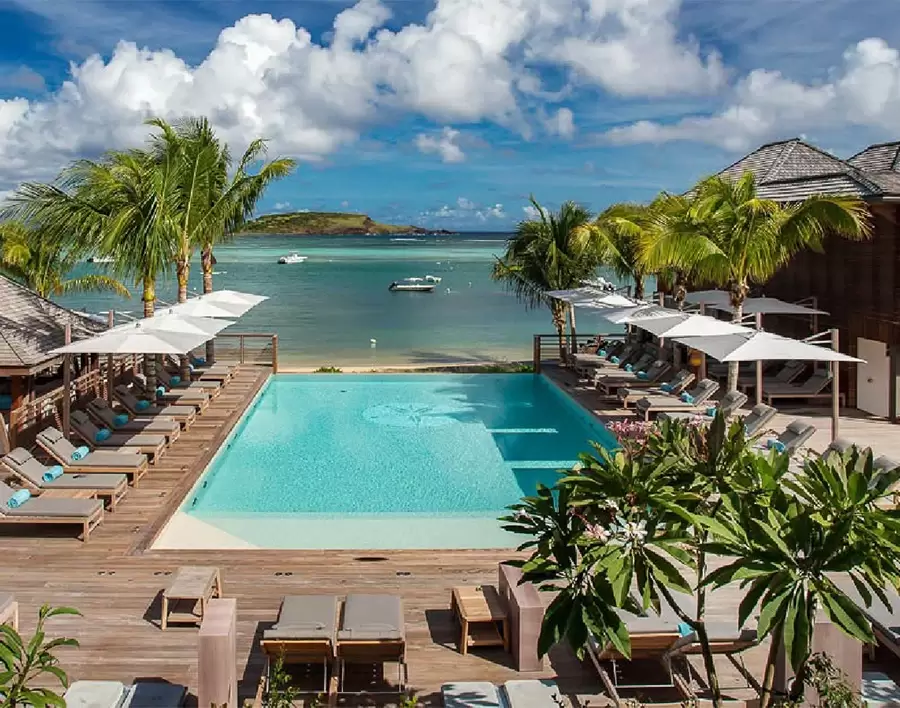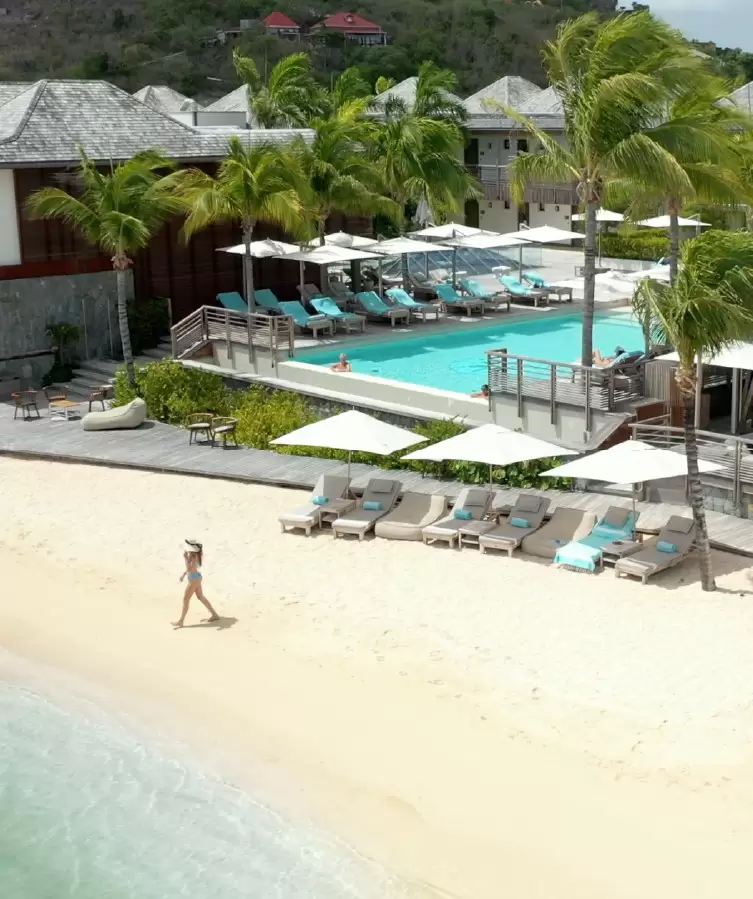 We've renewed ourselves.
You may or may not know this, but Le Spa has just become the only Spa de La Mer in The Caribbean! We've been working hand in hand with our beloved skincare partner and thus, are proud to announce that the full Crème de La Mer treatments will be available at Le Spa from now on.
Additionally, we also became the #1 source for Crème de La Mer products in the Caribbean. Here, you will find all kinds of ointments, oils, and serums, as well as the complete Genaissance line, for a firm, bright skin all year round.
As if this wasn't enough, we also have exclusive, new activities coming our way, like executive chef Vincent Gomis' zero-waste cooking classes, where attendees will learn all of his secrets to cooking a healthy, sustainable meal with fresh, local products straight out of the ocean.
And we'll keep going.
We work hard to make you feel special and cared for, and all of this has led us to be one of Condé Nast Traveler's favorites, as we've been named the #1 Best Resort in the Caribbean one again.
We, of course, do not dare take this for granted, and know that everything we've achieved is because of you, your support, and your trust. That's why we have vowed to keep working hard and to keep treating you like you deserve. So please, come and visit soon! And let us show you the many surprises we have in store for this new season.
More blogs.
All
Our Island
Our Hotel
Our Collection
Events